Kerepek Pisang Manis (400g)/ Snack Sweet Banana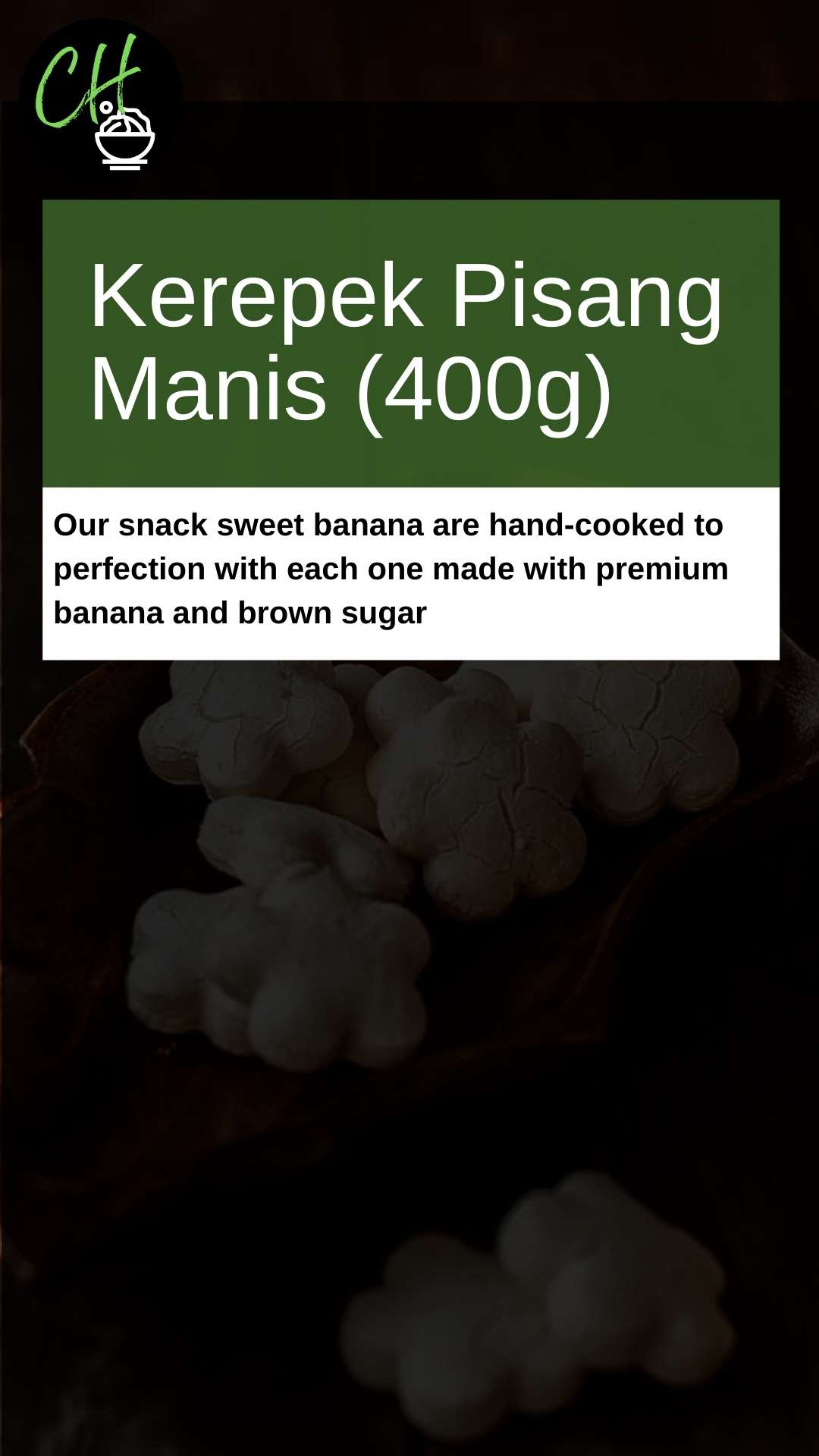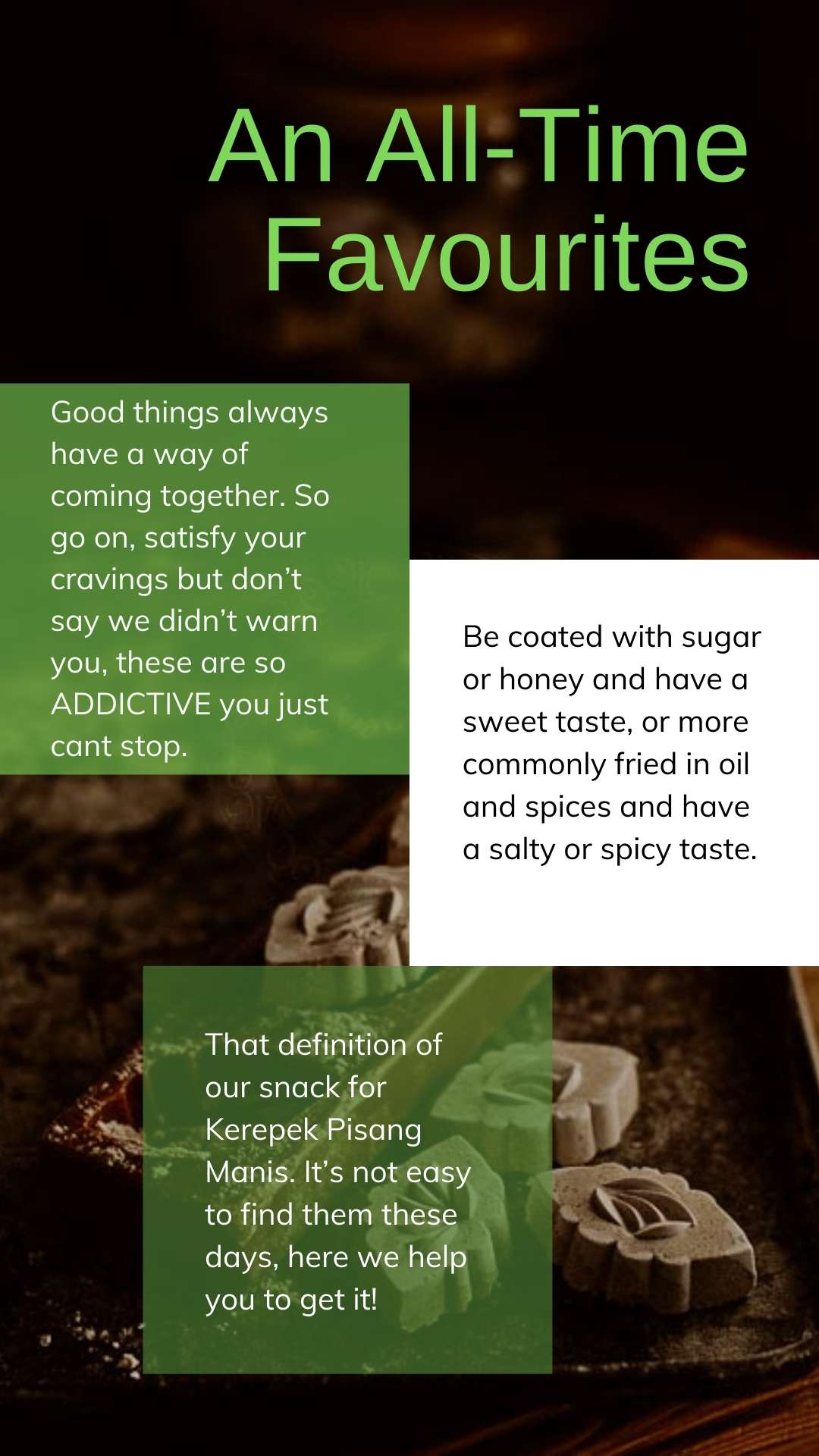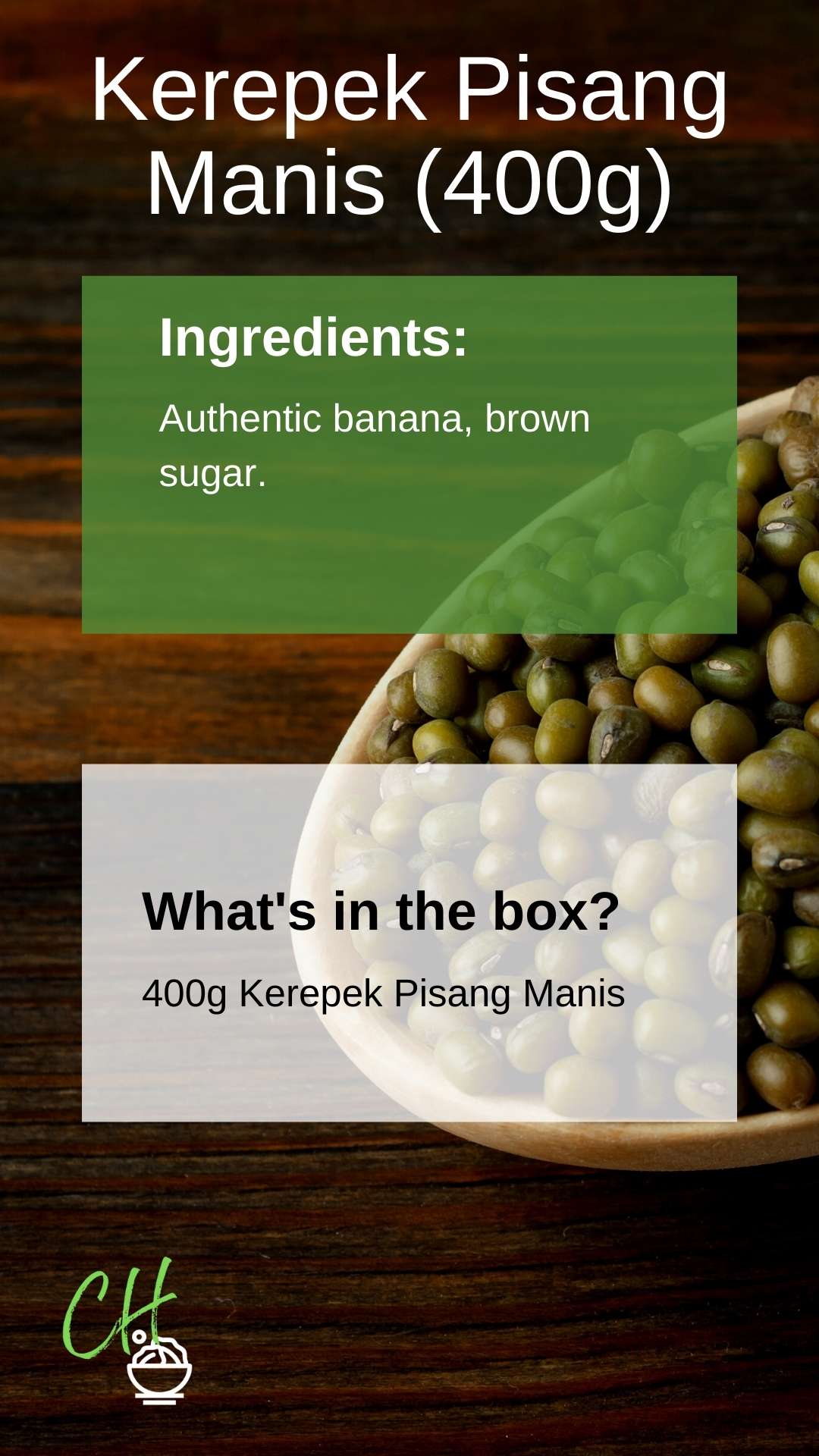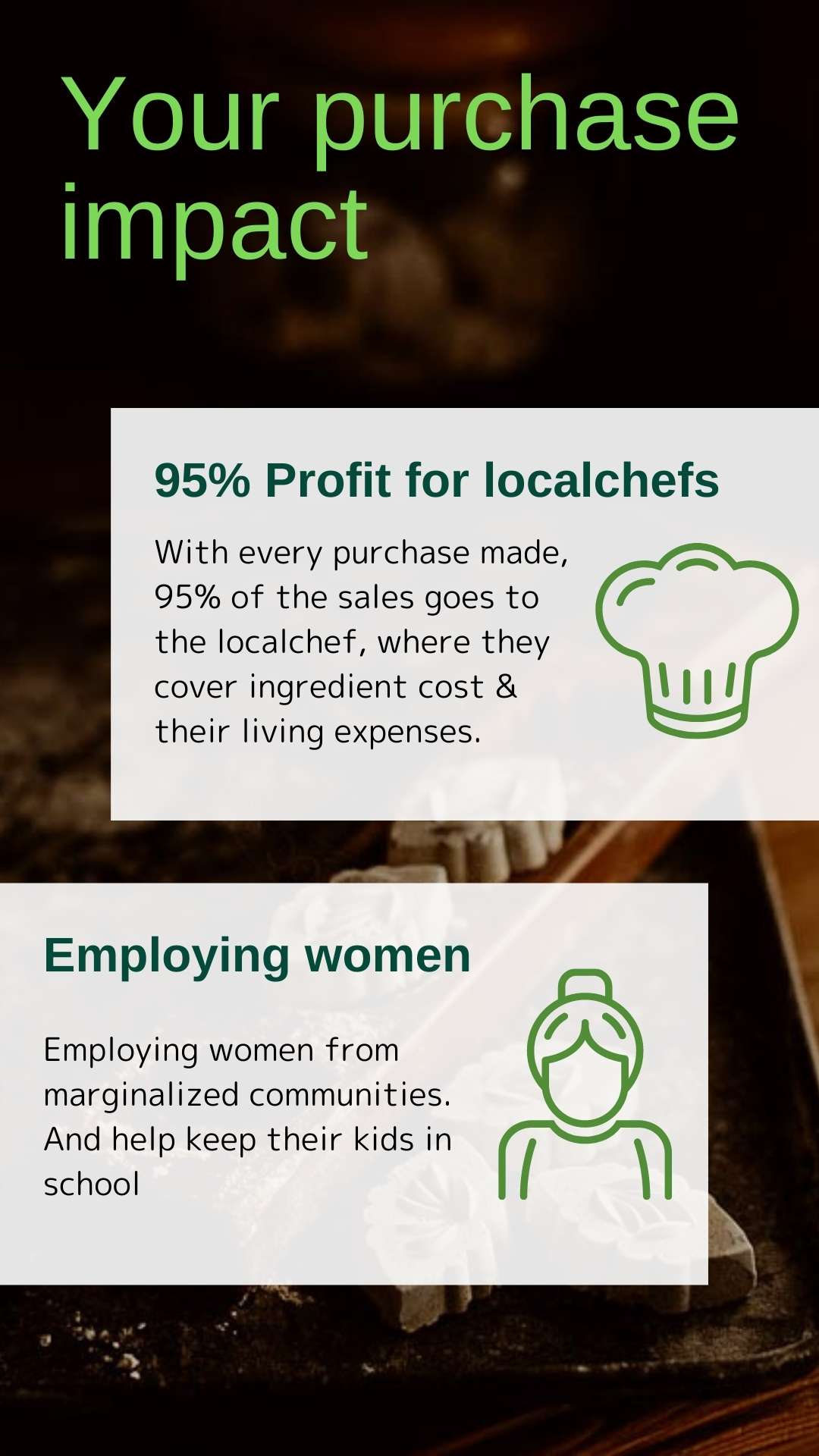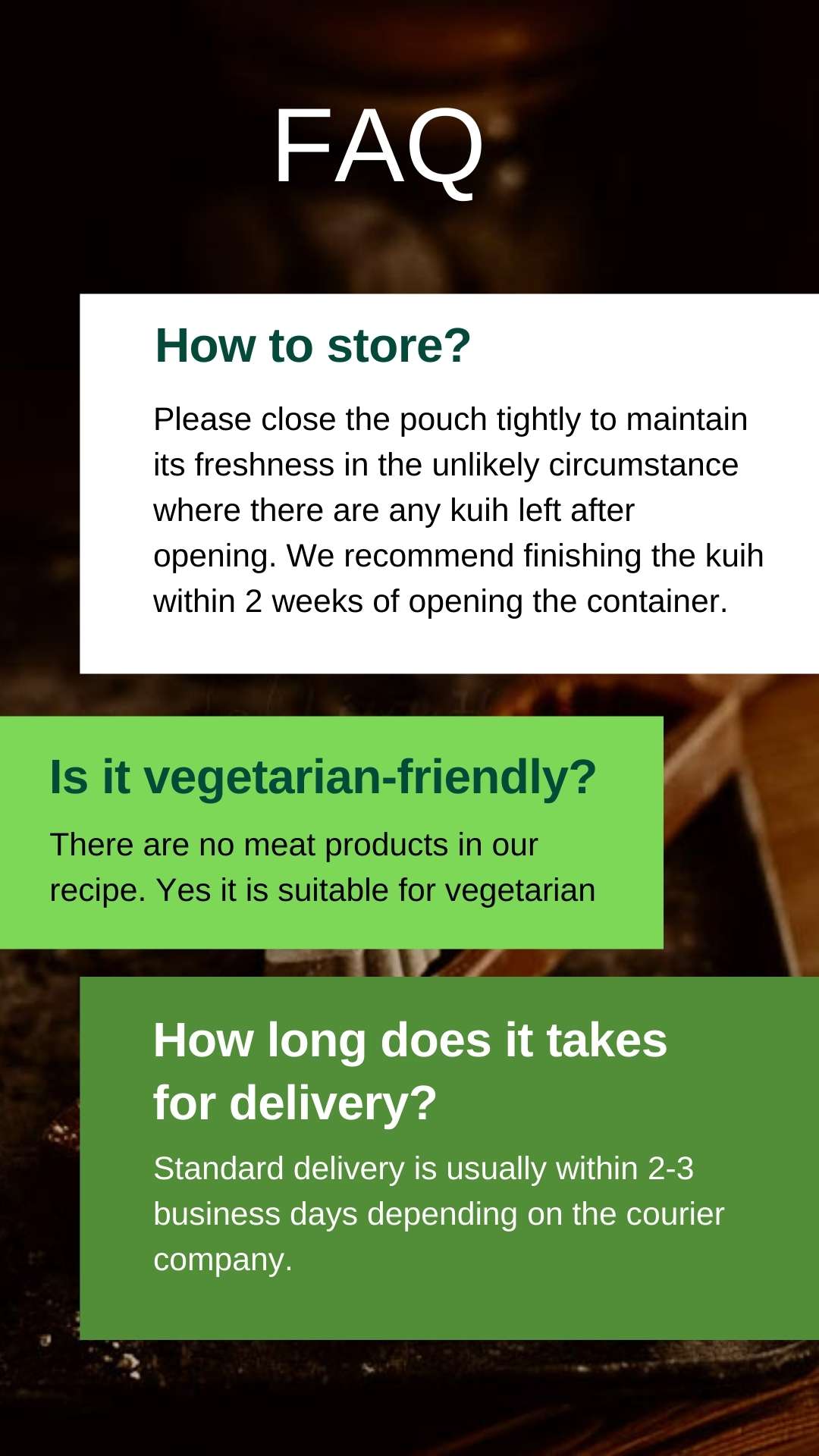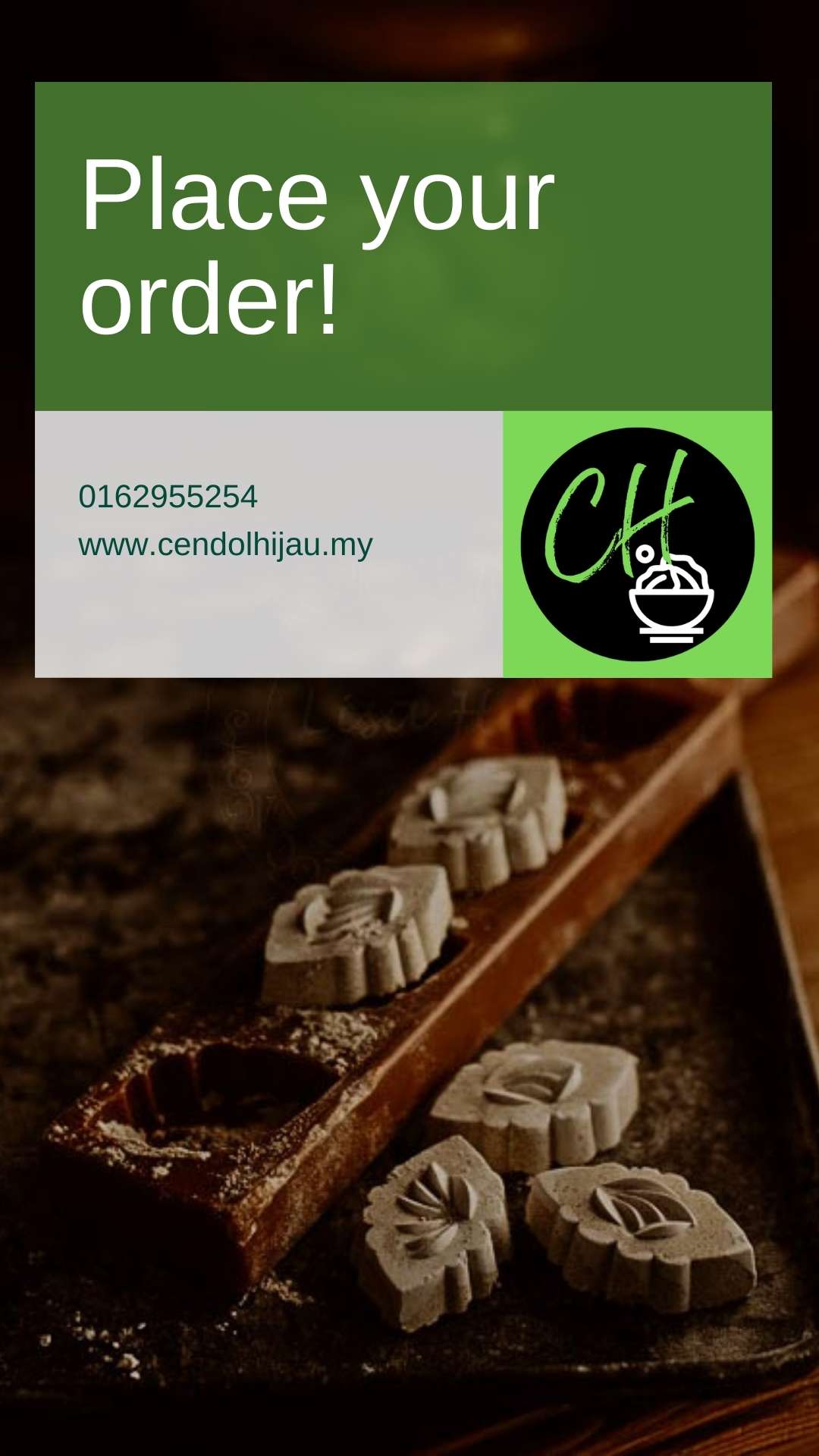 An All-Time Favourites
Our snack sweet banana are hand-cooked to perfection with each one made with premium banana and brown sugar . Ah, good things always have a way of coming together. So go on, satisfy your cravings but don't say we didn't warn you, these are so ADDICTIVE you just cant stop.
Best eaten alone or with a tea or coffee.
Snek Kegemaran Sepanjang Zaman

Kerepek pisang manis kami dimasak dengan sempurna dan masing-masing dibuat dengan pisang dan gula perang yang premium. Ah, benda yang berkualiti selalu nya dibuat dengan bahan yang terbaik dan premium. Jadi puaskan keinginan makan anda tetapi jangan kata kami tak bagi amaran, kuih ini sangat addictive. Anda mesti tidak boleh berhenti makan.
Kuih ini sedap di nikmati bersama teh dan kopi.
Ingredients:
Authentic banana, brown sugar.
Bahan-bahan:
Pisang dan gulang perang
Allergen statement: May contain traces of wheat.
Notis Alergi: Mengandungi gandum.
*All pictures shown are for illustration purpose only. Actual product may vary due to product enhancement.
*Gambar diatas hanyalah ilustrasi sahaja. Produk sebenar mungkin berbeza mengikut pengunaan produk.
How to Use
For best taste, please consume the product within 3 days of opening
Heat up before eating
Store in a cool dry place
What's in the box?
400g Keropok Pisang Manis