Ikan Bilis Gred AA (150g) /Dried Anchovy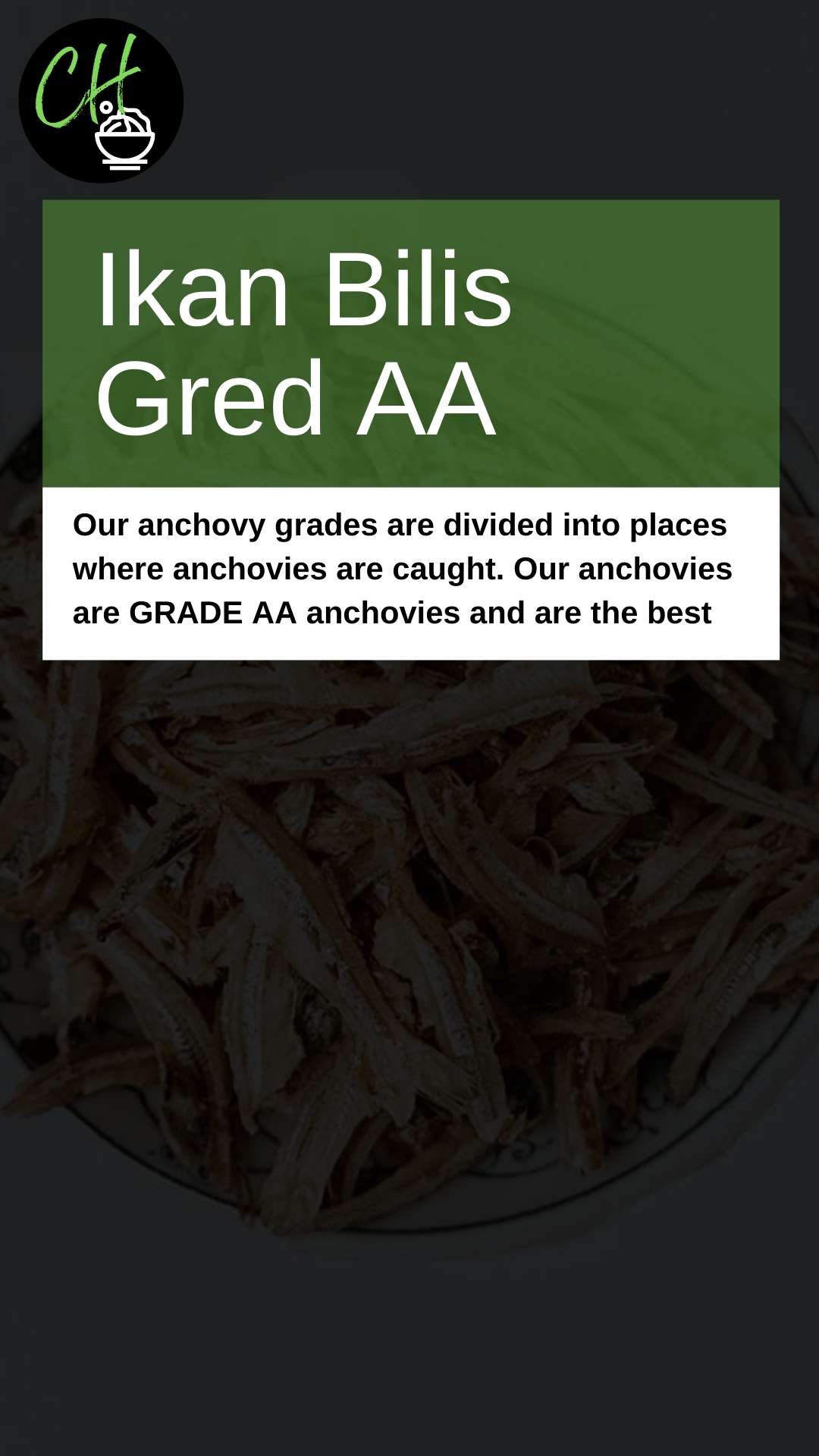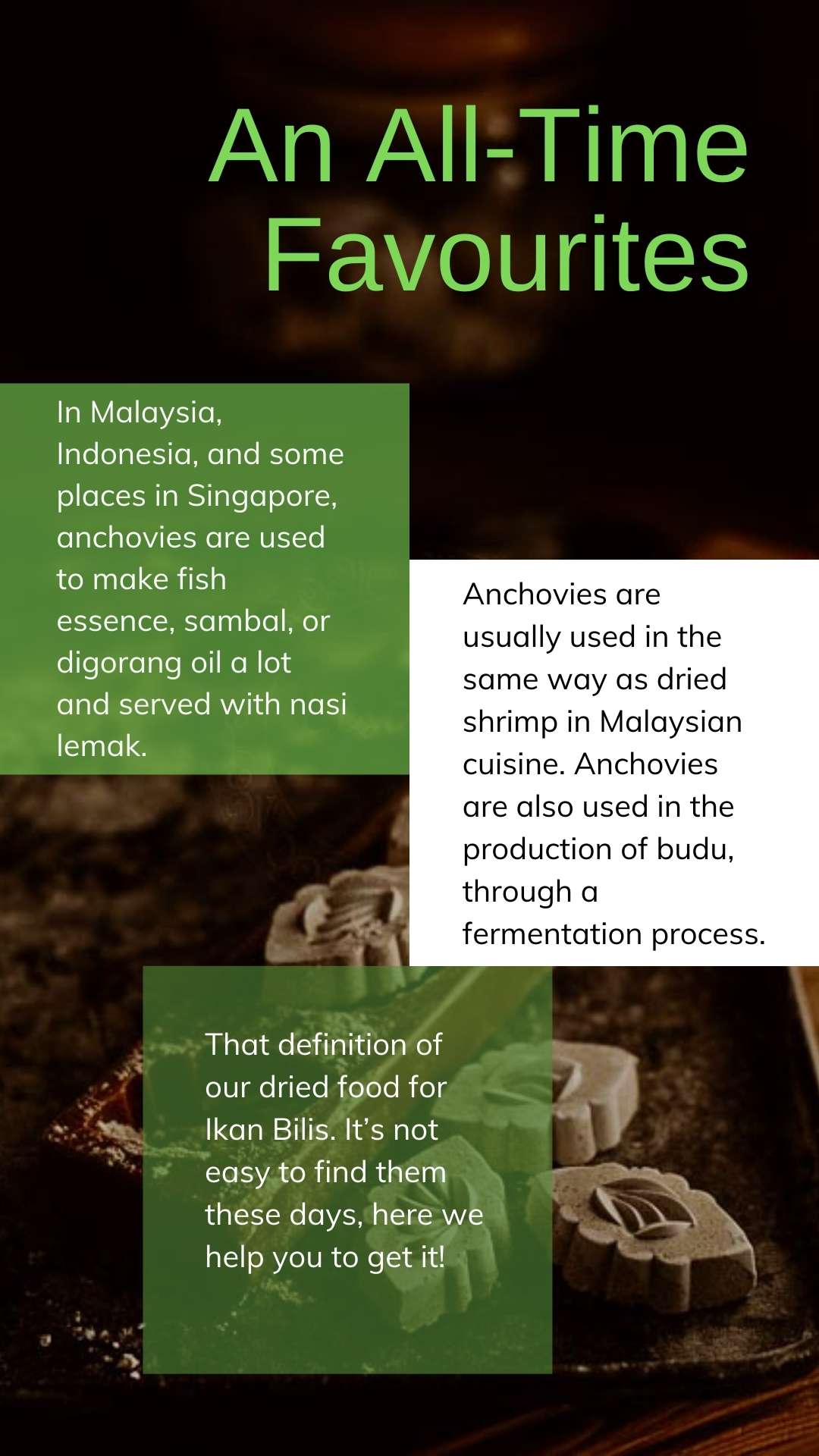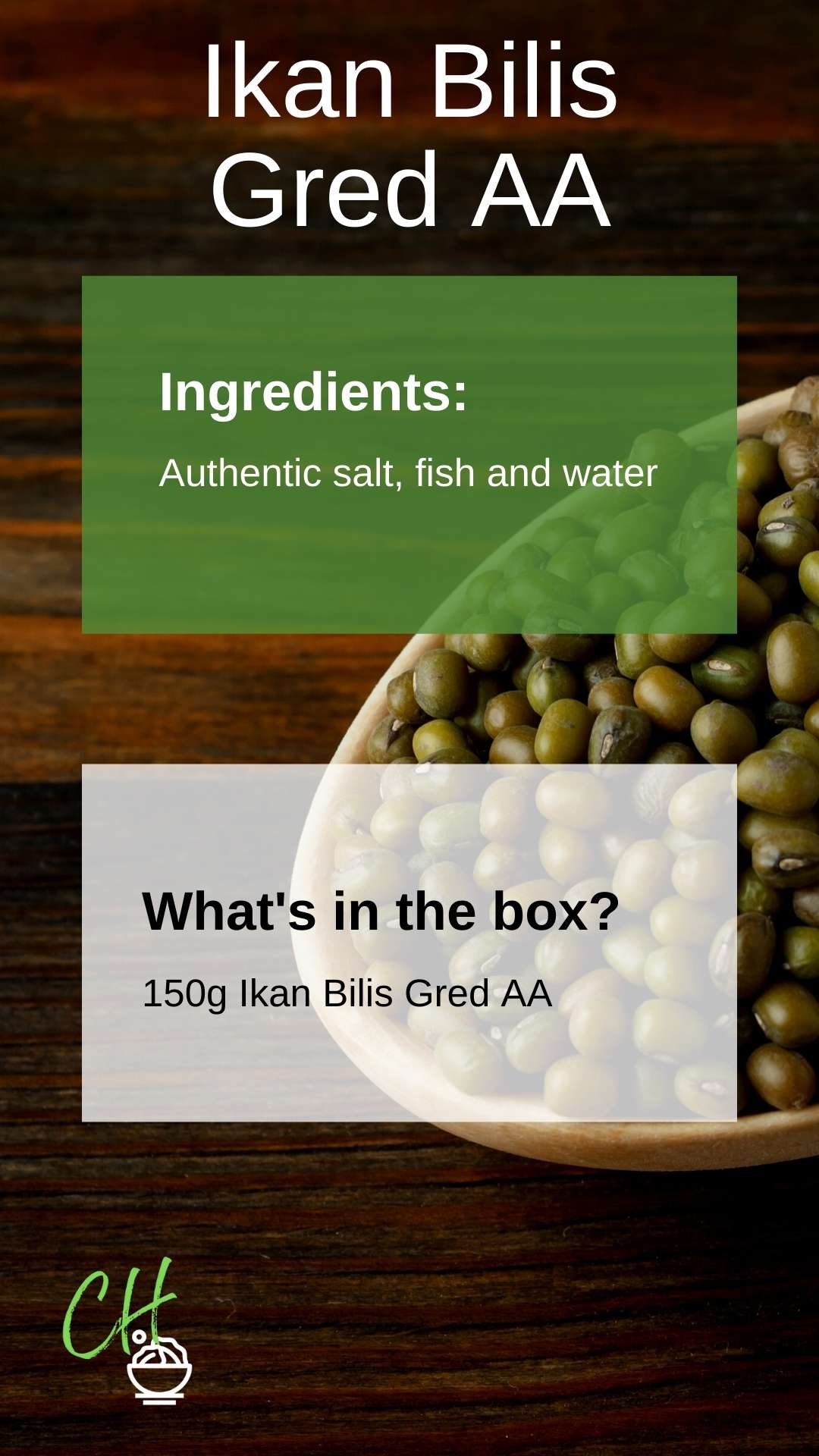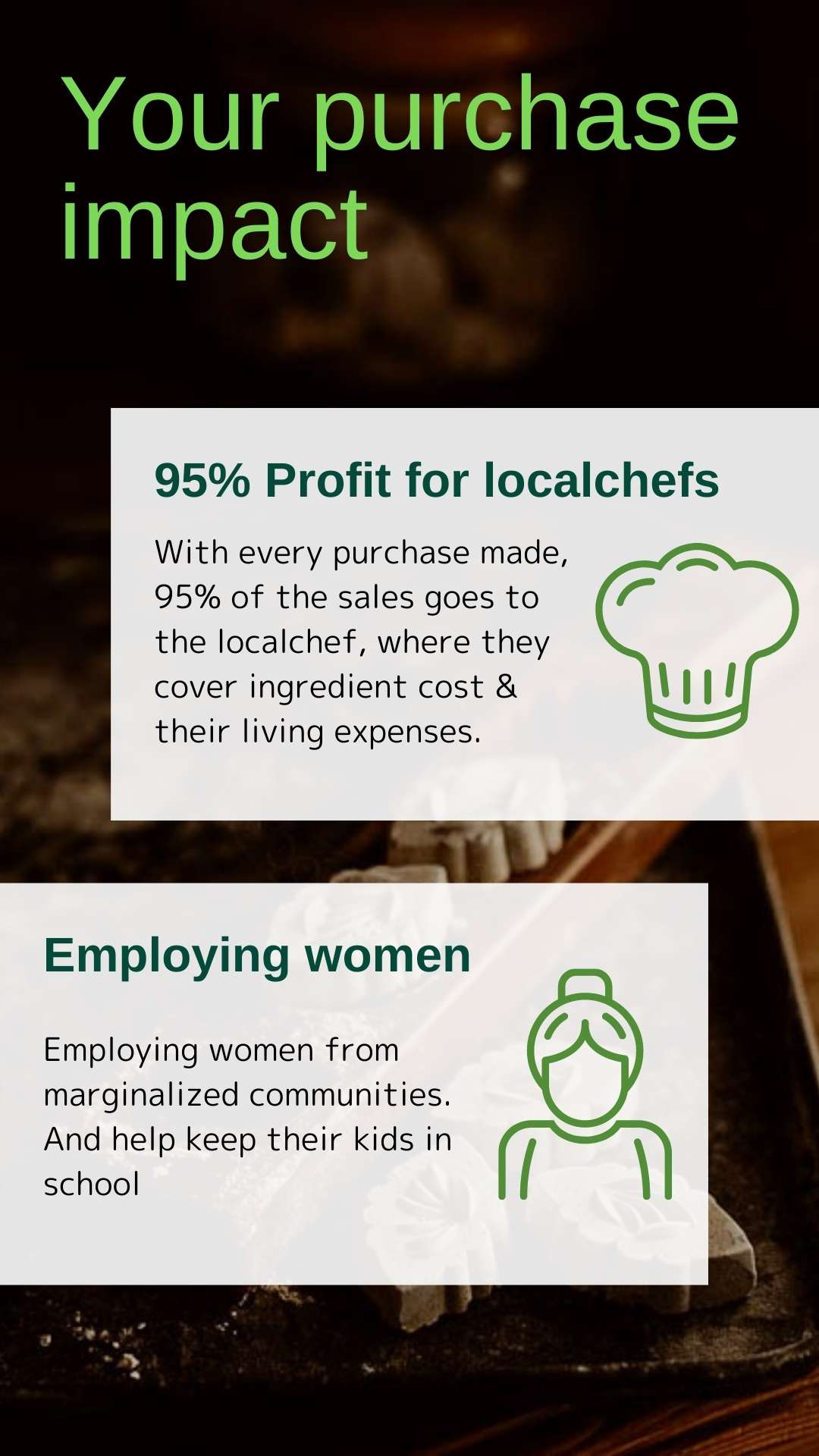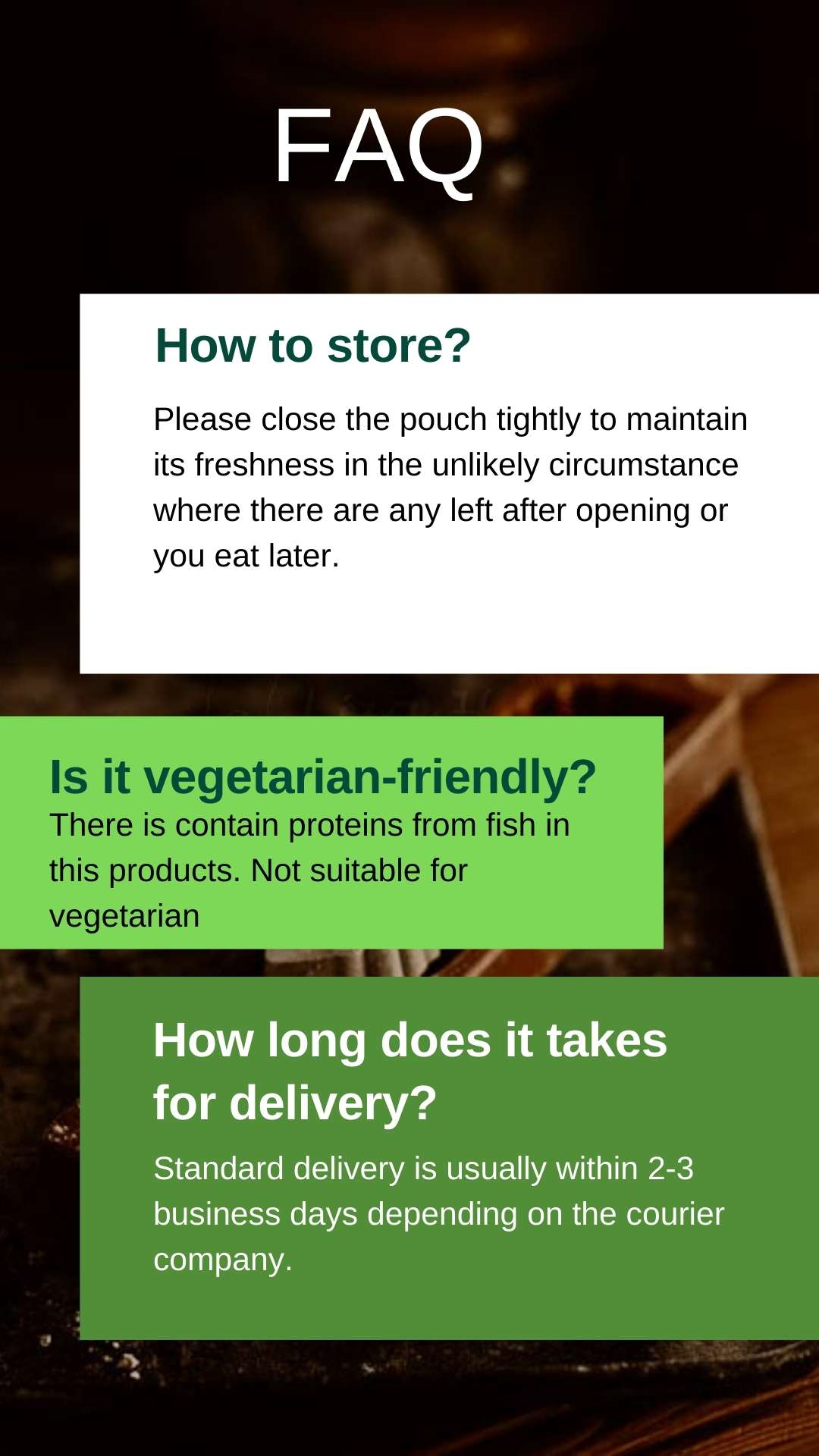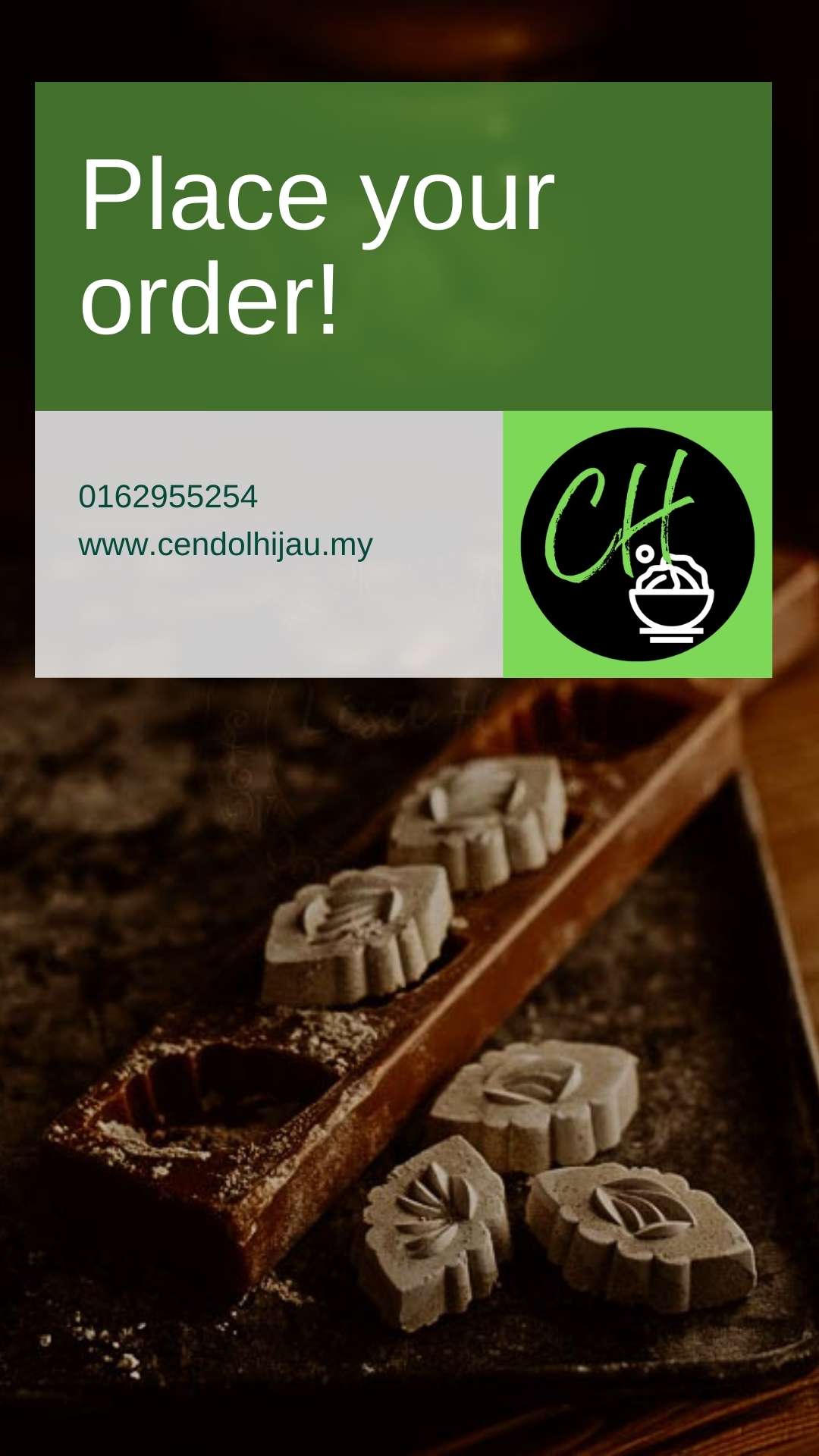 In Malaysia, Indonesia, and some places in Singapore, anchovies are used to make fish essence, sambal, or digorang oil a lot and served with nasi lemak. Anchovies are usually used in the same way as dried shrimp in Malaysian cuisine. Anchovies are also used in the production of budu, through a fermentation process.
Di Malaysia, Indonesia, dan beberapa tempat di Singapura, ikan bilis digunakan untuk membuat pati ikan, sambal, atau digorang minyak banyak serta dihidangkan dengan nasi lemak. Ikan bilis biasanya digunakan dengan cara yang sama dengan udang kering dalam masakan Malaysia. Ikan bilis juga digunakan dalam penghasilan budu, melalui proses penapaian.
Ingredients:
Authentic salt, fish and water
Bahan-bahan:
Garam, ikan dan air
Allergen statement: Contains seafood.
Notis Alergi: Mengandungi makanan laut.

*All pictures shown are for illustration purpose only. Actual product may vary due to product enhancement.
*Gambar diatas hanyalah ilustrasi sahaja. Produk sebenar mungkin berbeza mengikut pengunaan produk.
How to Use
Store in a cool dry place
What's in the box?
150g Ikan Bilis Gred AA